>A FREE READ FROM DANIEL I RUSSELL
>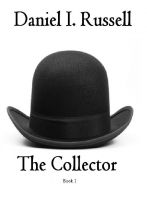 Dan

has released a horror/SF/fantasy novel as a free serial over at Smashwords with the aim to find new readers. The target is to reach 200 downloads by Friday 9pm in around 28 hours.
One last push will see it hit the mark. Please take a minute to at least give it a try. Once it reaches 200 downloads, Dan can stop checking the page every five minutes. Put him out of his misery!
Did I mention that this was free?